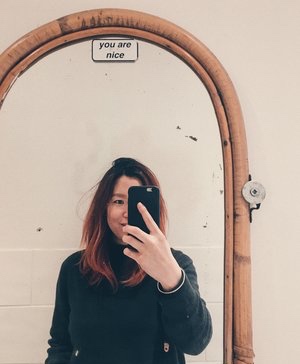 Hi, I am Su; a woman responsible for babaganuj. I grew up in Seoul, South Korea. Now I live in west London with my husband Toby, food and drinks photographer and our daughter, Kiki who loves seeing the world upside down than right way up. I started babaganuj back in 2011 over on blogspot. You can read why and how I got it started here. I used to write stories about family and food from my humble kitchen.
I was awarded as 100 best food blogs by Woman and Home magazine and wrote a monthly column for CookAnd magazine in Korea as well as contributing many recipes on some online channels worldwide.
I quit my day job back in March 2016, following what I would call a post natal identity crisis. I embarked on a ongoing journey of self discovery and the quest of seeking answers to what it means to live a truly meaningful life for me. The birth of our child and traumas of my unexpected illness after birth made me see the real frame of time and question about the purpose of life. I soon realised in order to focus better on what matters, I needed to eliminate the rest that no longer serves me. My mind functions best when my everyday life is kept simple. I'd like to live a simple life.
After feeling unsure of the direction I am heading for a while, I tinkered with the ideas of creating timeless minimal kidswear, following my dreams of youth. With no real field experiences, it took me long and hard graft of two years to finally birth the products. Two styles of beautifully crafted garments that forms the basis of everyday wardrobe hero pieces, of which you can find them in my shop. I am proud of it. But I also know, time has come for me to focus on what really drives me to wake up everyday.
Food has always been at the heart of my existence. So in March 2019, I decided to return to blogging to share about our ordinary days as family of three. Here, I planned to scramble together my thoughts on food, motherhood, camping and travels. I hope you will find some recipes useful in your kitchen, too.
I am a passionate cook who likes to throw a decent spread occasionally. I believe in cooking and eating intuitively and giving something back when I can. From here on, I hope to host occasional supper clubs in London to share my love for food in support of mental health after birth.
I advocate my father's ethos of a family who eats together stays together, and would love nothing more than just to be able to set a good example of being a decent human being for my darling daughter.
I am a hippie at heart and love being barefoot.
Thanks for dropping by. X